Omicho-ichiba Market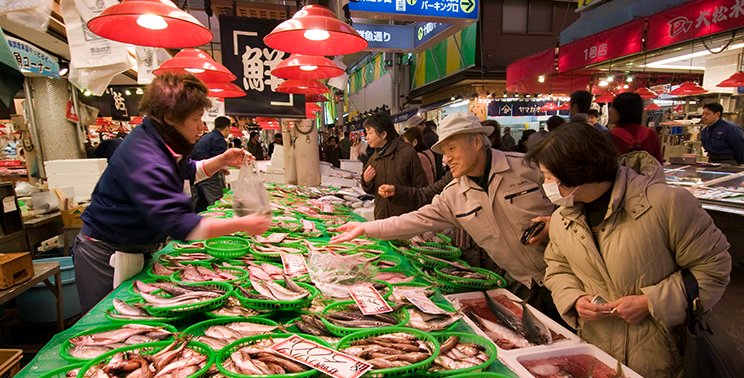 Open since 1721, Omicho-ichiba Market has been supporting Kanazawa food culture as "Kanazawa's Kitchen" for nearly 300 years. A variety of seafood from Kanazawa and beyond is available.
Business hours: 9:00 am – 5:00 pm (shops may vary)
Holidays: January 1 – January 4 (shops may vary)
Telephone: +81 (0)76-231-1462 (Omicho-ichiba Market Association)
Kanazawa Port Iki-iki Fish Market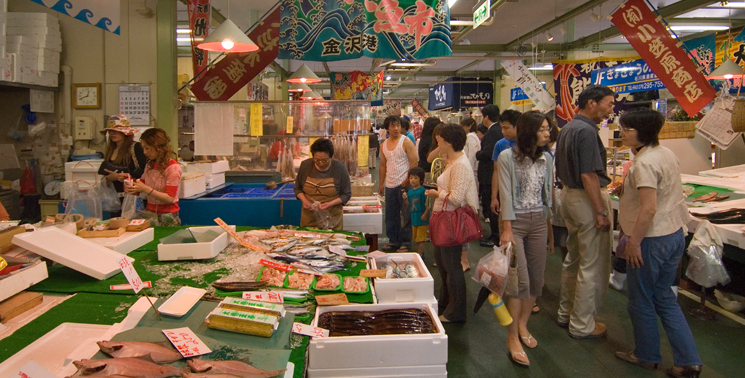 Neighboring Kanazawa port, some shops are directly run by fishermen and wholesalers. Freshest catches can be purchased here.
Address: 52 Wo Muryoji, Kanazawa
Business Hours: 9:00 am – 4:00 pm
Holidays: Wednesdays, New Year holidays
Telephone: +81 (0)76-266-1353